ITM 2012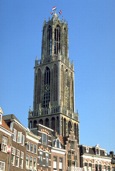 32st NATO/SPS International Technical Meeting
on Air Pollution Modelling and its Application
7-11 May, 2012,
Utrecht, The Netherlands.
---
Conference Location
Utrecht, old yet innovative city.
After Amsterdam, Utrecht is the city with the second largest number of listed buildings in the Netherlands, but is sometimes referred to as the 'Dutch second but better' for a reason: the city has a clearer layout, is more intimate, friendly and - with its 2000-year old history - significantly older.
With 300,000 inhabitants, of all the Dutch cities Utrecht has the largest number of cultural treasures per square kilometre, functions as the central shopping city, is a true culinary paradise and is home to the largest and best university in the country. Utrecht is also home to icons such as Dick Bruna and his Miffy, architect and furniture maker Gerrit Rietveld and the design brand Pastoe.
Around 47 AD, at what today is the location of the Dom square, the Romans built a castellum (fortress) as part of the northern border of the Roman Empire. This was the early beginning of the city. In Roman times the name of the Utrecht fortress was simply Traiectum denoting its location on the Rhine at a ford. Traiectum became Dutch Trecht. The U comes from Old Dutch "uut" meaning downriver. It was added to distinguish from the other Tricht, Maas-tricht. In 11th century official documents it was then Latinized as Ultra Traiectum. Over time the two parts of the name would merge and evolve into the current name "Utrecht".
When the main flow of the Rhine moved south, the old bed, which still flowed through the heart of the town became evermore canalized; and a unique wharf system was built as an inner city harbour system. On the wharfs storage facilities (werfkelders) were built, on top of which the main street, including houses was constructed. The wharfs and the cellars are accessible from a platform at water level with stairs descending from the street level to form a unique structure.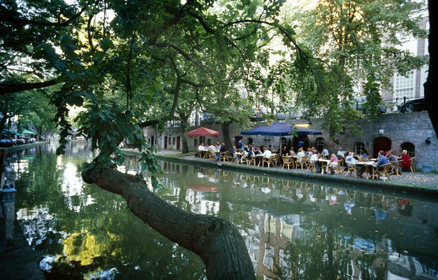 Nowadays, many wharfcellars are being used as restaurants or cafes, with their terraces next to the canal on the platforms at water level. The mainly medieval city centre is dominated by the highest church tower in the Netherlands; the Dom tower. The Dom tower is the pride of Utrecht as was the Dom cathedral, until a tornado swept away the nave on the summer evening of 1 August 1674!
Conference Centre: Meeting Plaza
For more on the Conference centre see http://www.meetingplazautrecht.nl.